Giveaway by Shilpi Crafts (sponsor no: 10)
Posted by Rajni Chawla
Hello, friends...
Today, I m here to announce the final sponsor of my one-month long Giveaway series which I announced to celebrate the launch of my new website. Check the detailed post
HERE.
Before I announce the last and final sponsor, I would love to thank all the crafters who participated along with me with so much of enthusiasm and left me spellbound with their beautiful encouraging comments and all the 10 sponsors for their support and sponsoring such lovely prizes.
Now, on to today's giveaway which is generously sponsored by Shilpi Crafts.
Shilpi Crafts
is successfully run by
Shilpa Kenia
and her husband Parag. Shilpi started its journey way back in 2000. The sole aim for the brand is to provide crafters with quality products that are proudly Made in India and prices that makes it possible for every crafter to enjoy their creative journey. They strongly feel that affordability of craft material should not become the hindrance for anyone who loves crafting. Their quilling products are loved by the quillers. They have the highest range of individual, shaded, metallic and pearl shades of quilling strips. The quality of their range of quilling tools is well known. Their latest range of Artistry Inks has given the Indian crafters the medium that crafters wanted for their craft projects but couldn't get it in India. I've used Artistry Inks personally and I can confidently suggest any crafter to use them. They are available in 48 shades and in regular as well as mini sizes. The smartly designed attached lids of the regular ink pads and their clearly labelled names and shades have made the work way easier for all crafters. The regular ink pads are designed upside down, so always remain juicy to work with. Moreover, you find an extra storage for keeping foam pads that help doing hassle free crafting. Isn't it amazing!! Shilpi Crafts have their website named
Craft Universe
where you can see a huge collection of more craft supplies and do online shopping.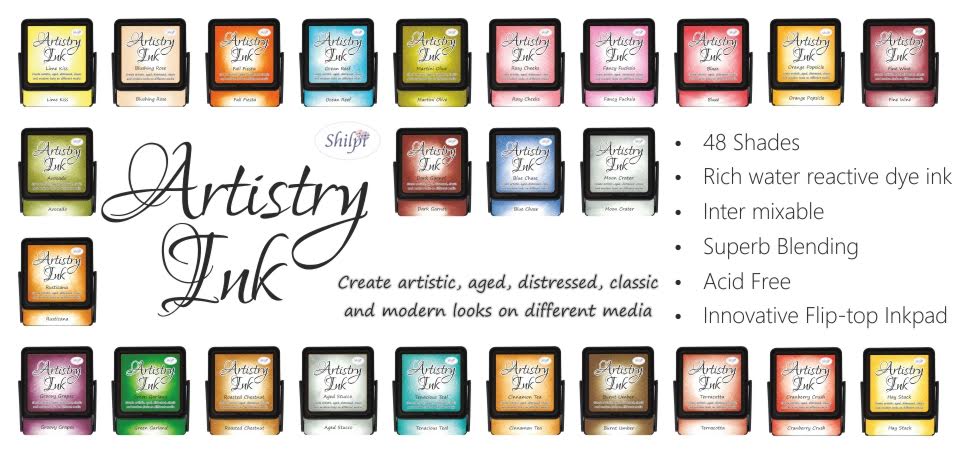 Here is what they are sponsoring...
To celebrate along with me, Shilpi Crafts is generously sponsoring one complete set of Artistry Mini Ink Set of 12 and blending tool with two blending foams for 2 lucky winners

following the simple rules.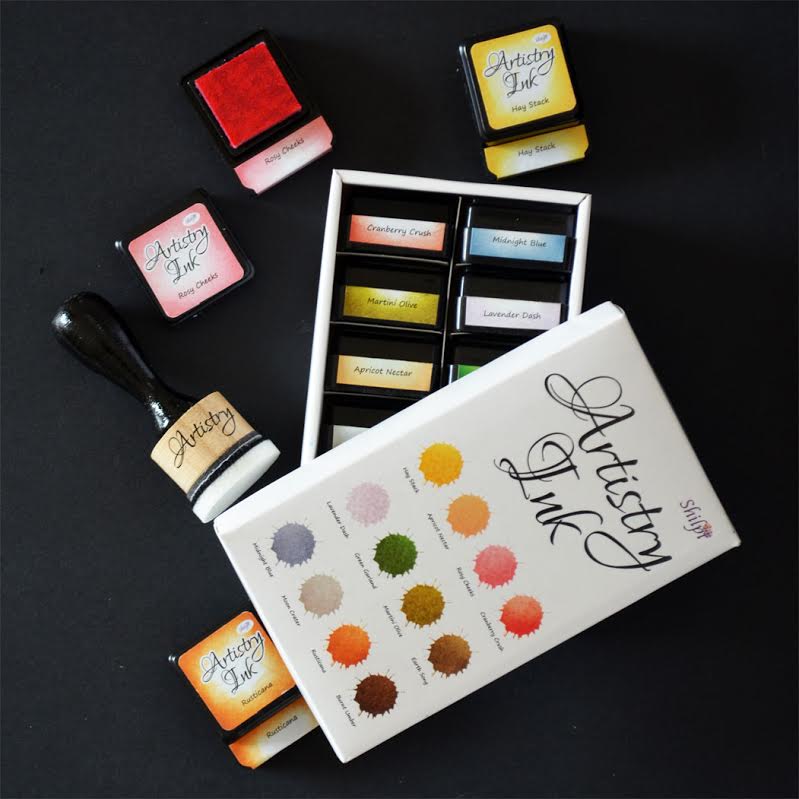 Review from Shilpi Crafts...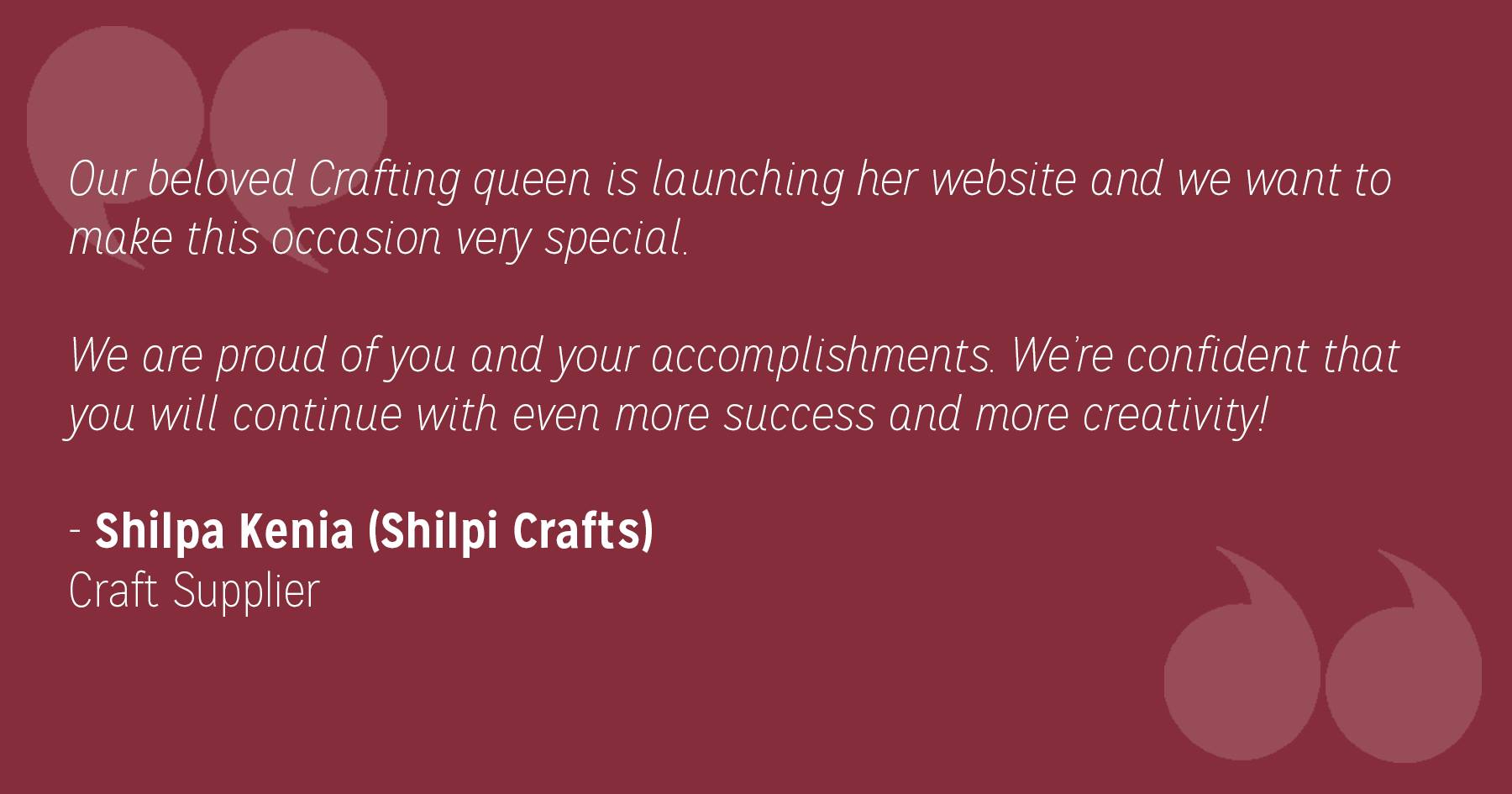 Simple rules to follow:
Comment on the sponsor's giveaway posts for an extra chance to win the sponsor prize.
Leave a token of love as a testimonial on the sponsor's facebook page. They will really feel loved and will appreciate your efforts too.
Share all the crafty posts that I make on my timeline and keep the settings open for public.( I m repeating this step here as crafters are not following this).
Don't forget to comment on the main celebration post and giveaway posts already announced to increase your chances of winning prizes
Today one more thing I want to announce that due to some unavoidable work, I am extending the giveaway for another one week...that is instead of 13th, May now you can play along till 20th May and the winners will be announced on Monday 30th, May,2016. All those who were requesting me and were on vacations have a chance to join now.
Happy Crafting !!